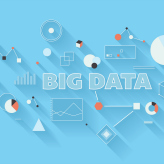 Clued-up companies rely on business intelligence (BI) in order to make informed decisions regarding their future. Yet even though businesses invest in BI, they often make mistakes resulting from a lack of knowledge about how best to implement it, and can end up losing more than they can afford. Here is a round-up of common BI mistakes encountered by businesses, and how you can avoid them.
Mistake #1: Not defining business problems
One of the biggest mistakes in BI implementation is jumping to conclusions too soon without first identifying what your business wants to accomplish. When it comes to integrating BI into business operations, there's no such thing as a one-size-fits-all solution. Looking for a single BI tool to solve all analytics problems is one of the main reasons many BI projects fail.
You need to clearly define the business problem you're trying to solve, and understand the specific tools required to solve those problems. Only then will you be able to select and purchase the BI tool that best suits your needs.
Mistake #2: Not getting buy-in from end users
Even the best BI tools are ineffective if they're not properly utilized. Forcing your employees to use newly purchased BI technology without informing them or hearing their thoughts beforehand is a big mistake.
Instead of telling employees they have to use something, first focus on highlighting the benefits of the new BI system. Help employees understand why they'll want to use it, and convince them by showing them what they stand to gain from the new BI technology.
Mistake #3: Rushing implementation
A rushed deployment of new technology is often times not a successful one. When it comes to deploying BI solutions, patience is key. If you hurry into BI implementation too quickly, your end users may not have enough time to develop the skills required to use the software effectively.
Take an incremental approach to implementing BI solutions. Make a list identifying business problems and, rather than expecting to solve every business problem all at once, try to prioritize specific outcomes you want to achieve. When you have solved the first issue, move on to the next one and so on until you have incrementally solved all the problems on the list.
Mistake #4: Insufficient training
New BI systems are complex structures that require a lot of training in order for users to make the most of them. If users lack the skills necessary to operate the software, then bottlenecks can occur. The product may be left dormant for long periods of time as users wait for experienced IT staff to resolve teething problems.
Spend wisely on providing ongoing training, so that users really understand how to use the system. Consider hosting weekly lunch sessions where a different aspect of the BI system is discussed. You could also provide online training videos that enable users to learn more about the new system at their own pace.
Mistake #5: Not making use of information and reports
BI tools are designed to analyze raw data and turn it into valuable information that can be used in business decision making. But some organizations fail to exploit the information fully – it is not shared, not analyzed, and not acted on. BI software can generate reports on various data points, identify risks, and predict trends. It's important to leverage the information gathered and to apply it to your business's objectives and goals.
Business intelligence software is a highly useful tool that, when used properly, can drive your business forward. Avoid these mistakes in order to make the most of your BI solutions. If you're looking to implement BI tools to your company, contact our experienced consultants today and see how we can help.
Published with permission from TechAdvisory.org.
Source.