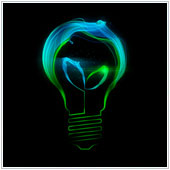 For most small and midsize business managers, the thought of implementing an ERP system is overwhelming. It's much easier to make do with the systems that you have. Until the day that you find you are far behind your competitors and losing customers.
While there is no doubt that an ERP implementation is a big step, it's a process that can be managed to deliver significant benefits without disrupting the business. Finding an experienced implementation partners is the first step – they will help guide you through the process.
Understand the basics
When you and your team are well prepared, the implementation process will be smoother. Get started early by giving your team an overview of what to expect. The basic components of an ERP (or CRM) implementation include:
Requirements Analysis – define the business processes that support the business operations.
Solution Design – align the functionality of the ERP software with the business requirements.
Development and Configuration – define any customizations or third party applications that are needed to support specialized business requirements.
Deployment and Training – migrate data from the old system, test new processes and train employees how to use the ERP system.
Operations – refine and improve the system over time. Start with the basics and bring more functionality on line over time.
Stay ahead of your customers and your competitors with an ERP system to better manage your business. This infographic below – click to download the full .pdf – can help you prepare your team for the implementation. With an understanding of the process, they will be able to add more value to the business.
Are you ready to make the move to ERP? Let's talk about how you can transform your business today.
Published with permission from TechAdvisory.org.
Source.