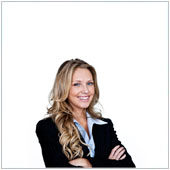 In the new service-based economy, more and more businesses make their money from services. Even industries that were not historically service based—retailers, distributors and manufacturers—are offering services to their customers. For these businesses, services add value to customers and dollars to the bottom line through personalization, maintenance contracts and product training.
Not all ERP systems are created equal in tracking the profitability of services through project accounting. For those businesses new to service delivery, there are some factors to consider when tracking revenues versus costs.
Tracking service profitability
The challenge for service-based businesses is to precisely measure the profitability of the services you deliver. Some projects may be very profitable, others not. The trick is in figuring out which is which so you can build profits.
In order to measure profitability you need to capture and assign actual revenues and costs to specific projects. This may require some functions new to your business, including:
Define what a project means to your business. Services should be grouped into a measurable package where you can assign revenues and costs. Preparation of a tax return could define a project for an accounting firm. For the specialty retailer, a birthday party package is a project.
Assign the revenues. Whether it is the annual maintenance fee or the price your charge for a week of training, you need to assign the total revenue associated with the project.
Track time, costs and expenses. Keep it simple. Consider how much detail you really need to capture to accurately track costs. It should be easy for your employees to enter their time and expenses – even if they are in remote locations.
Allocate indirect costs. Materials used in the project are obvious expenses, but indirect costs like administration, training, miscellaneous supplies can add up to affect service profitability.
Report and analyze. By tracking the revenues and costs of the services you deliver, you may discover unexpected results. There may be some services that are actually costing you money to deliver. But, you may also discover a very profitable service that is worth expanding.
Measuring service profitability is becoming more important for many businesses today. Make sure that you choose an ERP solution that will help you manage projects to build your profits. Let's talk about measuring project profitability for your company today.
Published with permission from TechAdvisory.org.
Source.