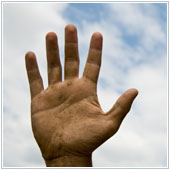 As your company grows, there comes a time when you start to think about replacing your accounting system with an ERP (Enterprise Resource Planning) system. There are lots of reasons that most growing companies hesitate to make the change, including:
Extra work for employees during the implementation,
The expected cost of the software and services,
Concerns that the system will be hard to use.
While these are all valid concerns, the nature of ERP implementations is changing. There is much greater flexibility in rolling out the software over time to minimize the disruption of business and spread out costs. ERP systems are becoming easier to use, and younger employees want to work with modern systems.
What is the real value of upgrading to ERP?
Interestingly, as the difficulty of ERP implementations has declined, the importance of smaller businesses improving their businesses processes has increased. Customer expectations have changed significantly with the wide adoption of the internet. High service value companies like Amazon set a high bar for all businesses to meet.
Even your long term, loyal customers may be tempted to shop around if your business processes make it difficult for them to work with you.  Switching from an accounting system to ERP allows you to centralize information and automate processes. Employees can focus more on individual customer service and less on paperwork. ERP will help you:
Deliver on expectations.  When you know exactly what you have in the warehouse, you can fulfill those special orders faster. When you can schedule services during one call with the customer or provide online self-scheduling, you make your clients life easier. ERP can help you simplify fulfillment processes
Deliver better customer service. Your biggest advantage as a small or midsize business is the personal attention you can give to every customer. If your employees spent less time looking for information, could they spend more time understanding customer needs? An ERP system will help your employees automate processes to focus their time on customers. 
Spot opportunities.  Data in the systems that you currently run don't do you any good if you can't put it all together to analyze. An integrated ERP system allows you to combine data from all points within your business to give you insights into results and trends. Identify the products with increasing sales to build momentum and clear out the products that don't move.
The benefits of moving to ERP continue to grow, while the challenges continue to dissipate. Let's talk about how you can get ahead of your customer's expectations and beat out the competition.
Published with permission from TechAdvisory.org.
Source.