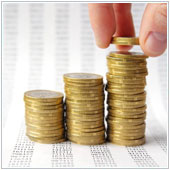 The internet has made it easier for businesses across all industries to distribute products to a wide audience. Retailers taking their products online need to manage packing and shipping. Service companies can add revenue streams by stocking and selling complementary products. Even plant nurseries can safely ship their fragile stock to the other side of the country.
Maximize profits with ERP
While the internet makes it easy to connect to customers everywhere, there are business challenges unique to distribution. Fulfillment, stock outs, overstocks and lost shipments can reduce profits and take time away from the primary business.
With an ERP system, you can not only manage your primary business but also simplify and control distribution. Supply chain management through an integrated ERP system will:
Keep track of inventory and pending orders.
Manage invoicing automatically.
Streamline purchasing and receiving processes.
Identify customer purchasing trends.
Reduce inventory costs with better forecasting.
Help you negotiate better terms with vendors.
Track customer purchase history.
Import the orders placed on your website.
Allow anyone in the company to answer customer questions…on the first call.
Simplify distribution processes
The ability to build stronger relationships with customers through product sales that complement your primary business is a huge opportunity made possible by the internet. To ensure a good experience for each of those customers, you need to set up the systems that support good distribution practices.
Let's talk about how you can add new revenue streams with ERP. Build your business with better customer relationships.
Published with permission from TechAdvisory.org.
Source.